Majoitusvaihtoehdot:
Cottages
Tukkila's rustic cottage, which was built in the 19th century, is excellent for a family weekend or a longer holiday. It has a kitchen, bedroom, WC and shower. The attractive yard includes traditional granaries and playhouses. The distance to the beach is only 100 metres.
Price:
130/night, including bed linen for 4 persons, additional bed € 20/night
890/week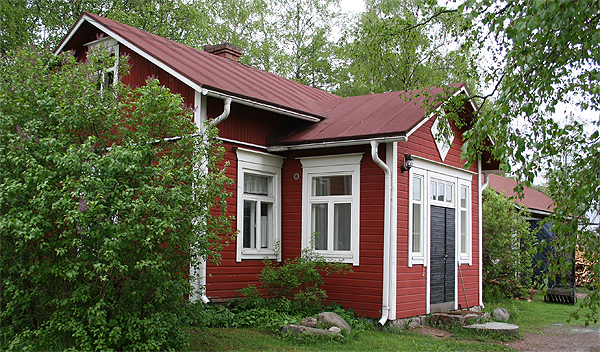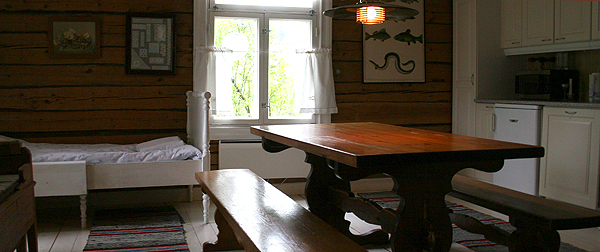 Rooms:
Tukkila has cosy double rooms. The newest rooms were built in 2006 and have a terrace overlooking the Porvoo river valley. You can relax on the terrace in the evening sun watching horses graze and enjoying the scenery.
We also have a luxurious suite complete with a whirlpool tub.
Price: 
Accommodation in rooms starts at €38/person/night/double, including breakfast and bed linen.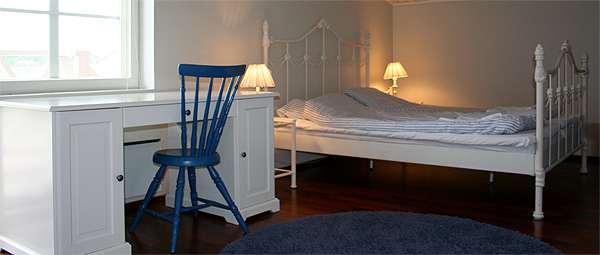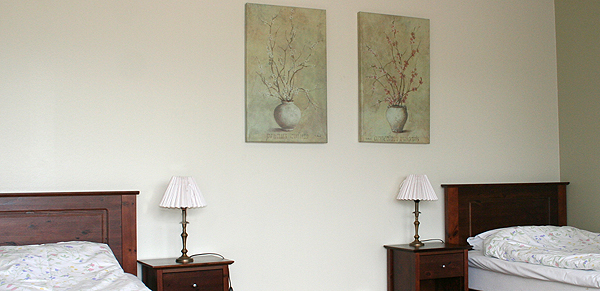 Granaries:
In the old days granaries were used as summer dwellings. They were cool, sufficiently dark and ideal for sleeping. Time has not spoiled this enjoyment – Tukkila's granaries still await you! Even in the hottest summer weather you can wake up refreshed after a good night's sleep. Tukkila also has a special honeymoon granary that is over 100 years old, in the middle of a small park. Many newlyweds have spent their wedding night here.
Accommodation in granaries € 30/night/double, including breakfast and bed linen.
Smoke sauna:
Tukkila's smoke sauna is known for its gentle heat. Hundreds of people from around the world have bathed here over more than a century.
Nowhere else does the sauna relax the mind and body like it does here. After warming up in the sauna you can take a refreshing dip in the river. Take your time – you can use the sauna until morning if you like.
The smoke sauna costs €35/person, including soft drinks and sausage.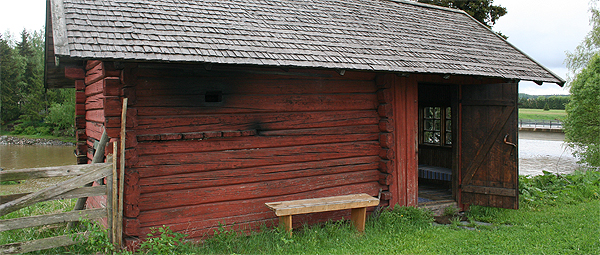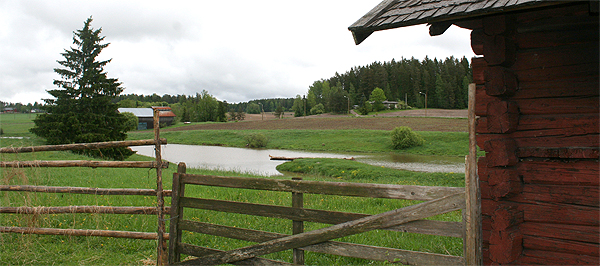 "Great place for a short hide-out. I would definitely go back there. Lovely location and a very calm place and a great breakfast with a wonderful view!"
Helena, Germany
"Our hosts were friendly, welcoming, and helpful. The breakfast was delicious. Also, it was beautiful and accessible to swim in the river."
Pierre, Canada
"Peaceful location. Little lake opposite the house. Horses, hens, donkeys and a friendly cat."
Ian, France
"Great place for a short hide-out. I would definitely go back there. Lovely location and a very calm place and a great breakfast with a wonderful view!"
Helena, Germany
"Our hosts were friendly, welcoming, and helpful. The breakfast was delicious. Also, it was beautiful and accessible to swim in the river."
Pierre, Canada
"Peaceful location. Little lake opposite the house. Horses, hens, donkeys and a friendly cat."
Ian, France